Hi Zen Masters!
We're proud to announce our participation on the next Netdev 1.1 The Technical Conference on Linux Networking in Seville (Spain) the days 10th, 11th and 12th February 2016, which Zen Load Balancer is a Bronze Sponsor.
<br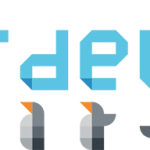 In addition, Laura García from the Zen Load Balancer Team is going to present the talk Load Balancing with nftables.
http://www.netdevconf.org/1.1/talk-load-balancing-nftables-laura-garcia.html
Look forward about this event!
CHECK OUR NETDEV TALKS PAPERS