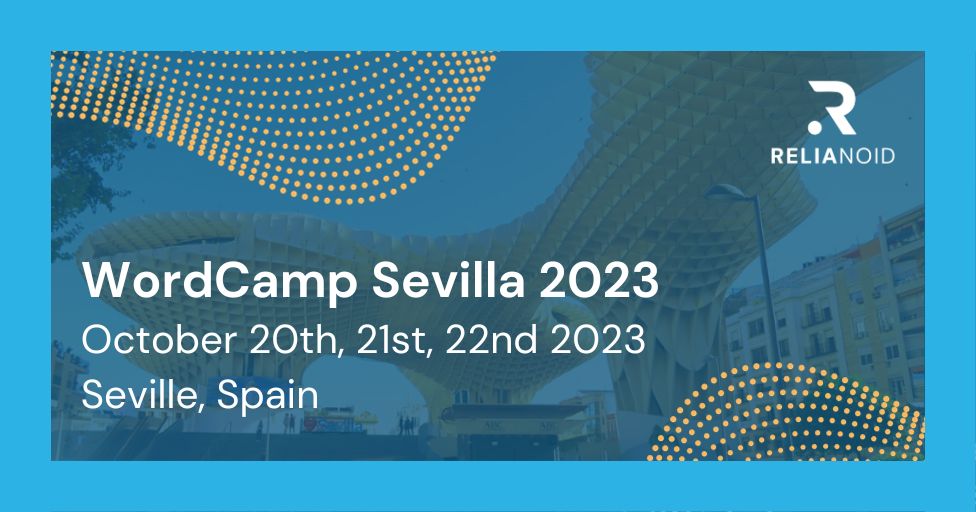 WordCamp (Europe WordPress Conference)
October 20th,21st and 22nd, 2023
in Sevilla, Spain
WordCamp is a series of community-driven conferences and events dedicated to WordPress, one of the most popular content management systems (CMS) for building websites and blogs. These events are organized by local communities of WordPress users, developers, designers, and enthusiasts. Here are some key points about WordCamp events:
1. **Community-Focused:** WordCamp events are primarily organized by volunteers who are passionate about WordPress. They are meant to bring together local and global WordPress communities to share knowledge, collaborate, and learn from one another.
2. **Educational:** WordCamps typically feature a range of sessions, workshops, and talks on various topics related to WordPress. These sessions can cover web development, design, content creation, SEO, plugin development, and more.
3. **Inclusive:** WordCamps are known for their inclusivity and welcoming atmosphere. Attendees include people of all skill levels, from beginners to experienced professionals. There's something for everyone, whether you're a blogger, business owner, developer, or designer.
4. **Networking:** WordCamp events provide excellent networking opportunities. Attendees can connect with fellow WordPress users, developers, designers, and even potential clients or collaborators.
5. **Global Reach:** WordCamps are held all over the world, from major cities to smaller communities. There are WordCamps in North America, Europe, Asia, Africa, and beyond, making it easy for people to attend a local event.
6. **Affordable:** WordCamp tickets are usually very reasonably priced, thanks to the community-driven and non-profit nature of the events. This affordability is designed to make the events accessible to as many people as possible.
7. **Contributor Day:** Many WordCamps include a Contributor Day, where attendees can actively contribute to the WordPress project. This might involve bug testing, translations, documentation, or other forms of contribution.
8. **Open Source Spirit:** WordCamps promote the open-source spirit of WordPress, emphasizing collaboration, sharing, and community involvement.