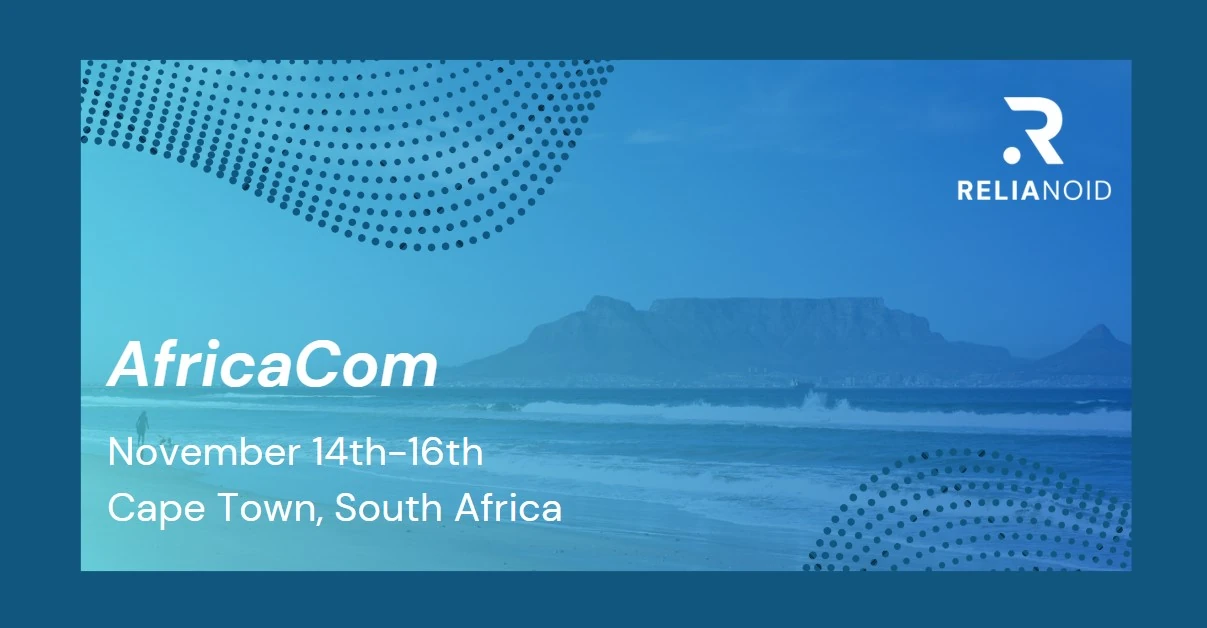 AfricaCom
November 14th-16th 2023
Cape Town, South Africa
The AFRICA TECH FESTIVAL's Premier Event, Celebrating 26 Years!
Over the course of two and a half decades, this event has been at the forefront of discussions covering telecoms, connectivity, digital infrastructure, and sustainable development. It stands as the largest and most influential telecommunications event globally and the ultimate gathering of Africa-focused connectivity leaders.
They are driven by the belief that they can contribute significantly to accelerating Africa's digital progress and rekindling the spotlight on this vibrant, forward-thinking, and innovative region.
They bring together the brightest minds in the telecoms sector, creating a week-long festival of knowledge-sharing and fostering valuable connections.
At RELIANOID, we are improving the Site Reliability of different BSS OSS solutions including high availability, security and observability for Telcos around the world supporting their 5G business scale. Join us in Cape Town, and become an integral part of the ongoing telecommunications discourse, contributing to the development of future industry solutions.