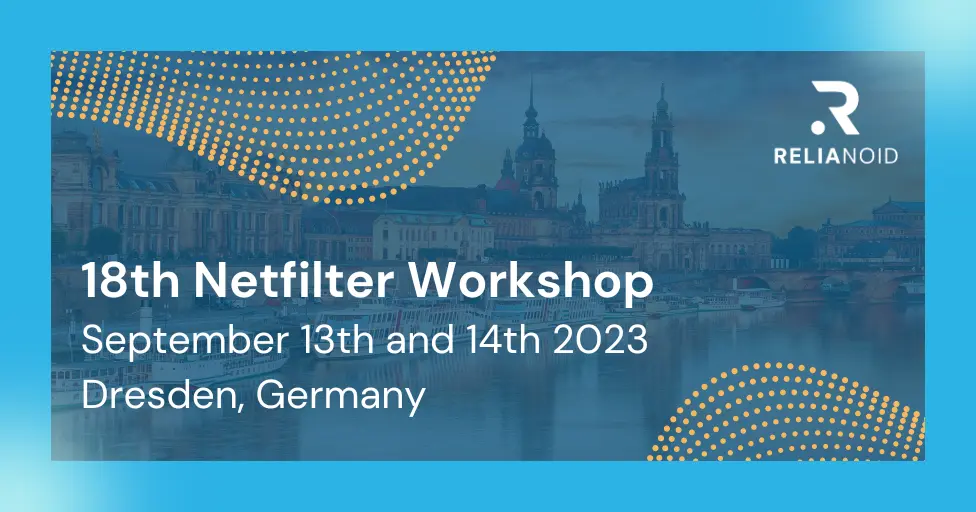 18th Netfilter Workshop
September 13th and 14th 2023
in Dresden, Germany
We are excited to announce that RELIANOID, a prominent figure in the field of
networking and cybersecurity, will be attending the highly anticipated 18th
Netfilter Workshop taking place in Dresden, Germany, on September 13th and
14th, 2023.
The 18th Netfilter Workshop promises to be a hub of knowledge exchange,
bringing together professionals, researchers, and enthusiasts from around
the world to explore the latest trends and innovations in network filtering and
firewall technologies.
RELIANOID R&D Team has been proudly contributing over
the yearsto the development of the Load Balancing infrastructure of the
Linux Kernel Netfilter project, whichis currently celebrating its 18th Workshop.
We are so happy to sponsor this event one more year.