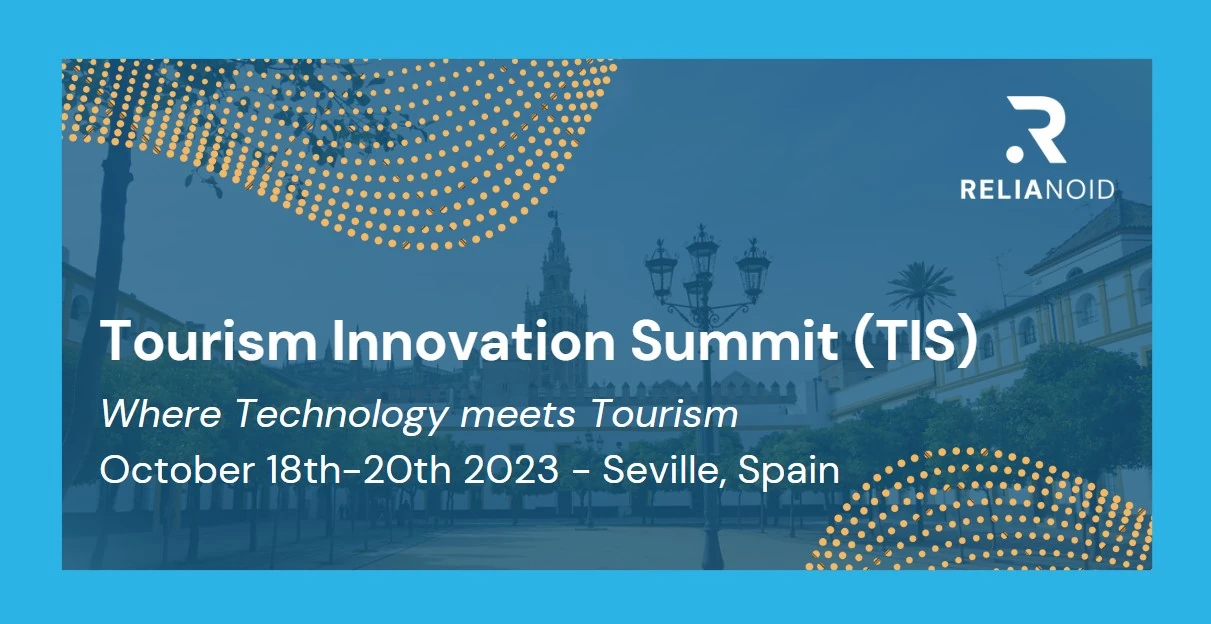 Tourism Innovation Summit (TIS)
October 18th-20th 2023
in Seville, Spain
"Where technology meets tourism"
The outlook of tourism looks promising. As all destinations are now open to travelers with the reopening of China's borders, we can finally say that international travel has bounced back across all regions. Despite the current economic inflation, climate impacts or geopolitical risks, the hunger to discover new destinations or the desire to endure experiences with purpose is more alive than ever.
However, tourism has changed and all stakeholders within the industry must embrace this transformation. The acceleration of digitalization, the importance of sustainability and new consumer trends are driving cutting-edge tourism that needs to be smarter, digital and sustainable.
Tourism Innovation Summit is the place to be for any tourism expert that wants to take off on this digital journey. For three days, it showroom gathers the most unique tech solutions for industry professionals to take their business or destination to the next level. The Tourism Innovation Global Summit brings together the greatest minds to inspire others, encourage disruptive conversations and create collaborative frameworks to move further unitedly. And the high-level networking events, create great memories that help us build long-lasting relationships.
At RELIANOID we can help the industry companies to have high availability on their online services, specially on peak season, and also secure all the online transactions, including payments.